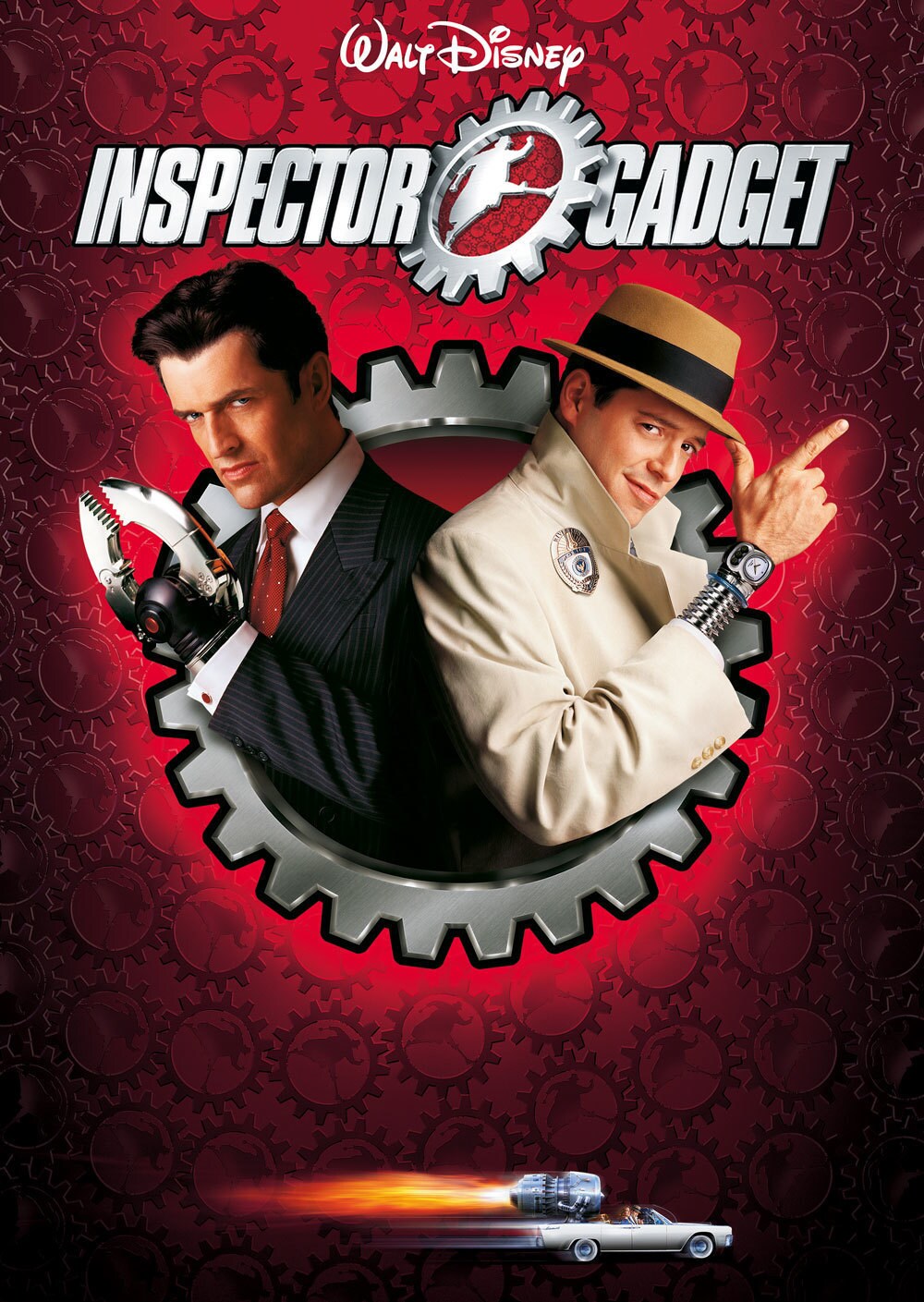 Inspector Gadget
Jonathan Brown (Matthew Broderick) a security guard dreamt of helping people by being a police officer. However, due to an accident, he was injured and woke up finding himself being totally different than before.
Brenda (Joely Fisher) whose father got killed after an attack to their lab decided to finish what her father had started. She chose Brown to be first test subject for a gadget program due to his devotion in finding her father's murderer.
Both unknowingly got into an adventure together with Jonathan's niece, Penny (Michelle Trachtenberg), her dog Brain and the Gadgetmobile.
My Reviews
I remembered watching Inspector Gadget cartoon version on TV when I was young. I didn't even know that there's a movie of this cartoon series that I've been watching. Even so, I was still a student and doesn't have the money to watch it at the cinema.
Recently I made a Disney movie list and Inspector Gadget was one of it. Frankly speaking, I don't remember how Jonathan Brown became a robotic gadget guy. Somehow this movie does bring back some memories from childhood.
I can't really comment much on the story plot as to me, it was quite predictable. But hey, their target audience probably would be for kids so as an adult watching it, there's not much of a surprise element. But nevertheless, it's a good movie for adults like me who have watched Inspector Gadget when they're young.
Definitely recommending this old movie for those who have yet to watch it.